Smarter transformation for the digital enterprise
Network consensus on data and workflow for every industry
Every industry is challenged to become digitally connected and event-driven. Leaders in finance, healthcare, transportation, and supply chain are transforming to better serve and benefit from their business communities. However, EDI and API integrations introduce cumbersome costs and complexity on top of managing the rapid growth of connected business networks. With Sky Contracts from Sky Republic, fragmented business networks in any industry can synchronize faster, easier and at a lower cost.
AIR TRANSPORTATION
Aircraft Leasing
Aircraft MRO
Bag Interlining & Loss
ULD Custody
HEALTHCARE
Claim Management
Clinical Trials
Patient Records
Drug Quality
FINANCE
Clearing & Settlement
Asset Tokenization
Know Your Customer
Trade Finance
  SUPPLY CHAIN
Provenance
Track & Trace
Document Exchange
Disruption Management
Invoicing
Customs Clearance
Supplier Certification
A single solution to solve business network issues
With Sky Republic Sky Contracts and Sky Apps, businesses in any industry can remove points of friction and connect business networks in real time. Use Sky Republic to solve these problems and more:
Absence of end-to-end visibility, resulting in poor customer experiences, operational inefficiencies, or fraud
Lack of network choreography causing collaboration issues and poor disruption management
The proliferation of asset hand-offs where information gets siloed
Extensive manual inputs or paper-based processes causing errors and delays
Inability to leverage IoT, Mobile, Artificial Intelligence, and other emerging technologies due to antiquated IT or lack of data
Slow partner onboarding due to custom processes
Record discrepancies between partners that cause friction during billing and settlement
Expensive reconciliations and audits based on paper or heterogenous digital-records analysis
CASE SNAPSHOT
Explore benefits by industry
AIR TRANSPORTATION
Air cargo
Passenger
Aerospace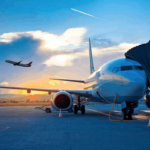 SUPPLY CHAIN
Logistics
Transportation
Manufacturing
Food
Pharmaceutical
HEALTHCARE
Insurance

Care provider

Life sciences

Pharmaceutical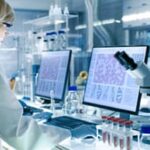 FINANCE
Retail and corporate banking
Trade financing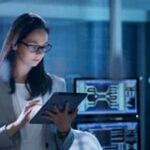 Don't see your industry listed?
See how the Sky Republic Atlas platform can help business networks in any industry achieve greater data visibility and consensus at scale.
Start improving your community experience.
Sign up for a trial.